Purchasing Options
For Aesthetic Applications
AccuVein + Merz Aesthetics
AccuVein is excited to partner with Merz Aesthetics to deliver a game-changing solution to help healthcare providers locate and avoid veins to minimize bruising in cosmetic injectable procedures.1
Merz Aesthetics is the world's largest dedicated medical aesthetics business and a leading driver of innovation in the field of aesthetic medicine, providing unique treatment solutions, global professional training and education platforms.
The AccuVein AV500 device and its accessories are available from Merz Aesthetics and its network of authorized sales representatives.
1. King, M. (2017). The management of bruising following nonsurgical cosmetic treatment. J Clin Aesthet Dermatol. 2017 Feb; 10(2): E1–E4. Published online 2017 Feb 1.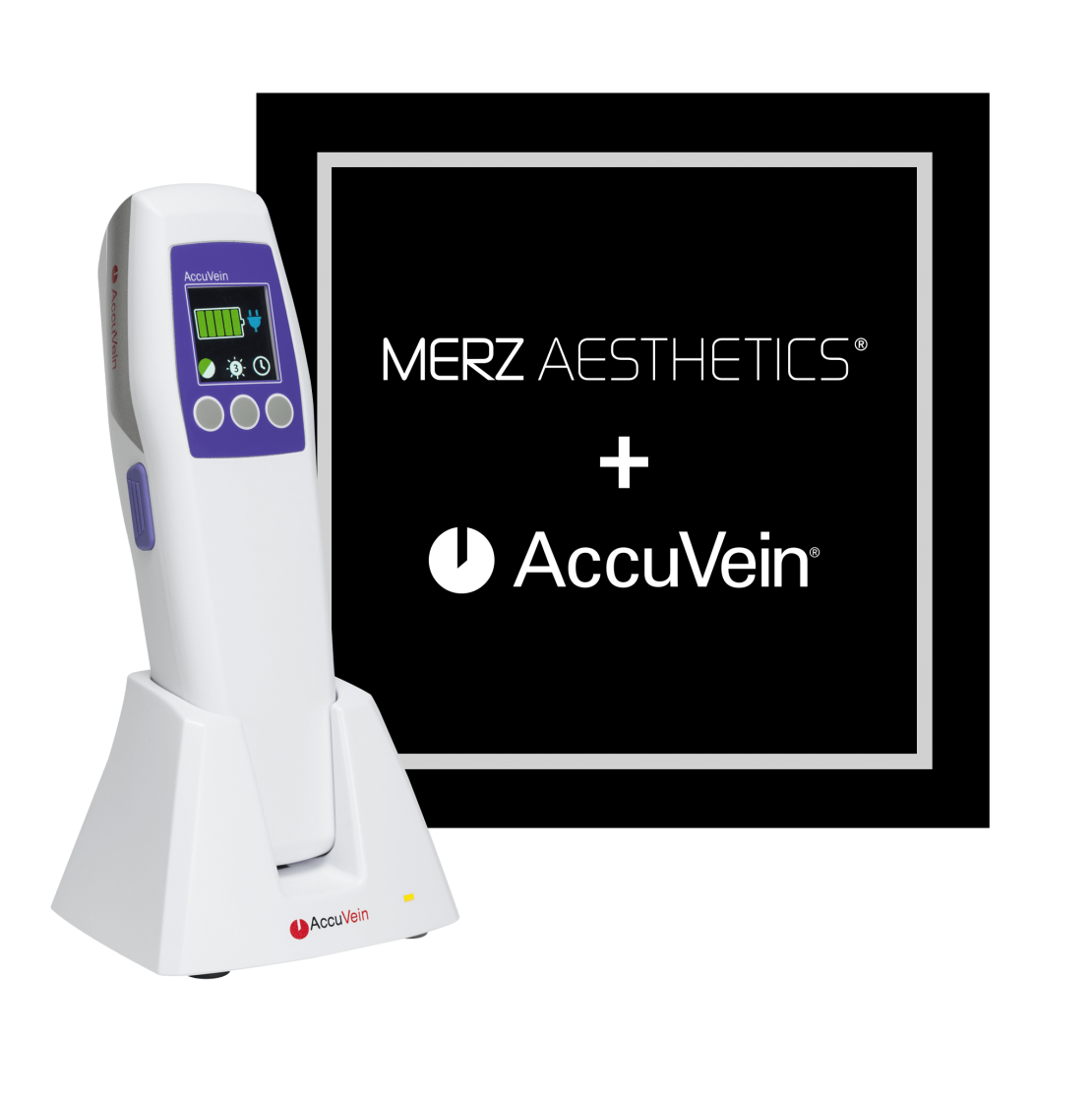 Contact Merz Aesthetics to Find Out More
MERZ AESTHETICS is a registered trademark of Merz Pharma GmbH & Co. KGaA in the U.S.