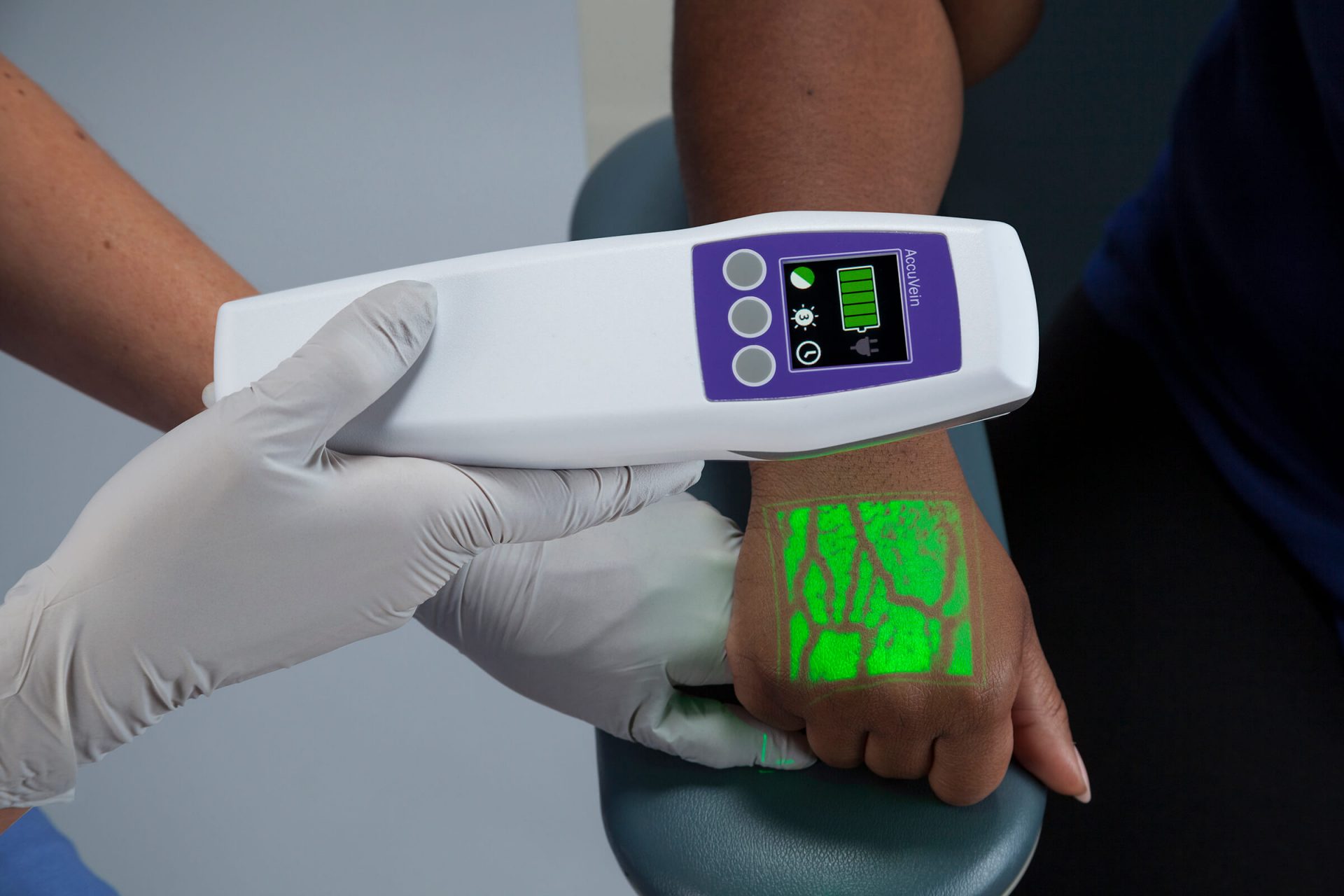 AccuVein® Vein Visualization System​
AccuVein's near-infrared (NIR) technology enables healthcare professionals to visualize the superficial vasculature in order to identify veins for optimal peripheral venous access or avoiding veins during aesthetic procedures.
With more than 90% of patients undergoing IV therapy at some point during a hospital stay, AccuVein is a simple, safe solution that can increase vein assessment proficiency, help avoid patient IV complications, and address clinical and operational priorities.
Clinicians can see veins, valves, and bifurcations not visible to the naked eye, leading to better-informed site assessment decisions, improved needle/catheter placement, and enhanced patient care. ​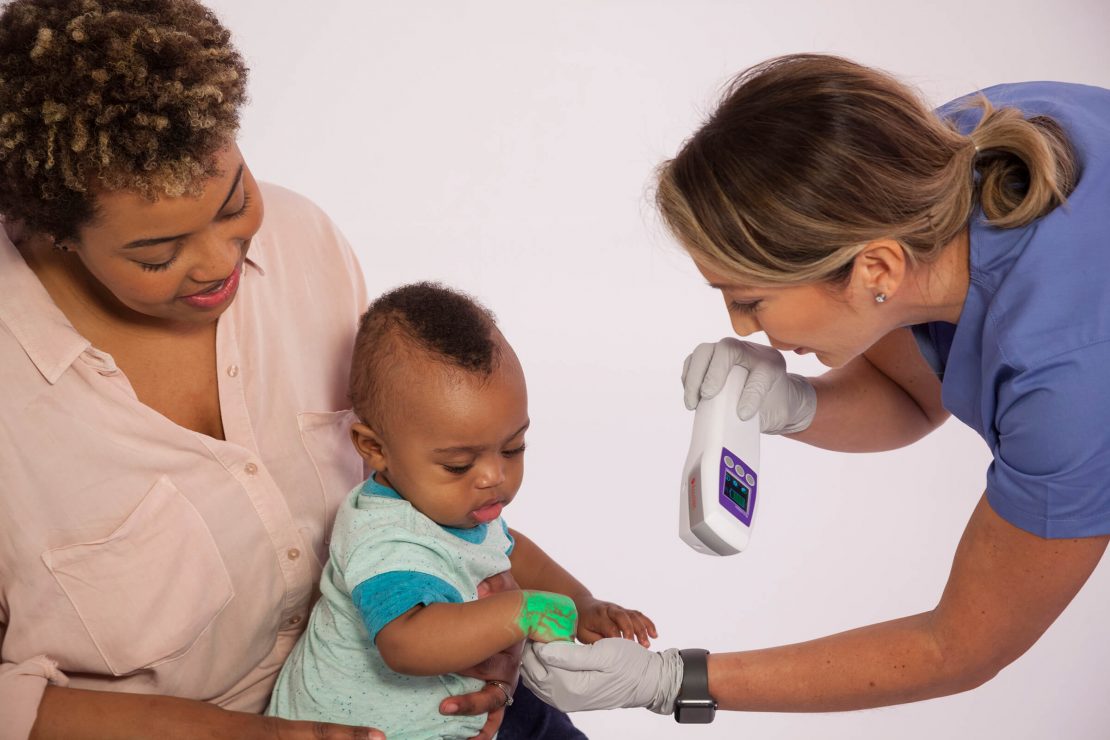 Meet the Game Changing Technology
The AccuVein AV500 is a near-infrared vein visualization device using a low power, Class 1 laser to display a real time image of veins on to the surface of the skin through a bright green image projection.
With the patented True Center™ technology, AccuVein is the first and only vein visualization device that is permanently aligned and does not require calibration, allowing clinicians to accurately view the center-line of the vein.
​The AV500 has three brightness settings and an inverse color mode display, to allow the user/clinician to customize the image to their environment.​
​At only 10 ounces (283g), the device is lightweight and handheld. It easily converts to hands-free with the use of an optional mobile, powered stand or a pole mount fixture.​
Learn more about AccuVein's product patent portfolio.
Features and Benefits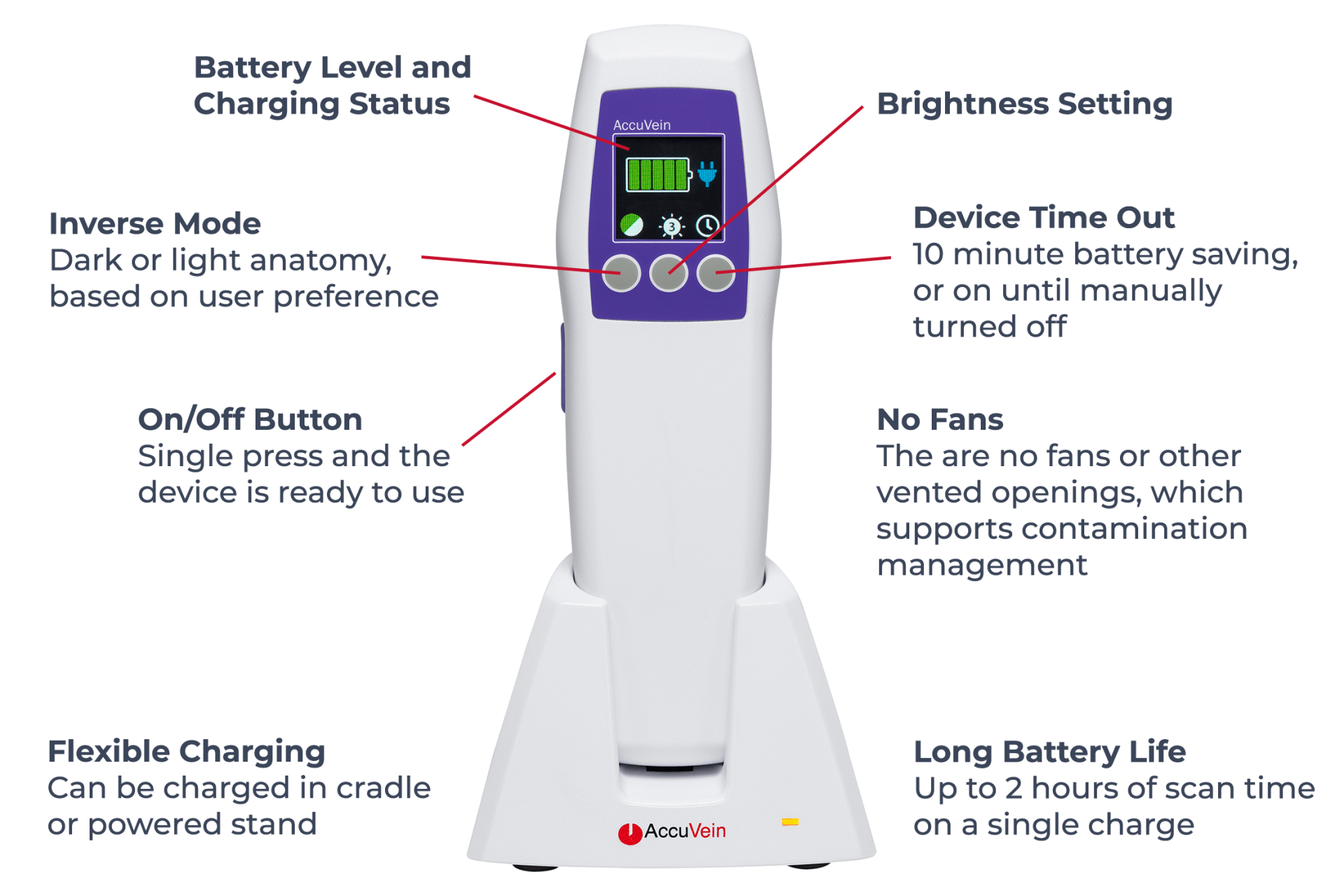 Near-infrared (NIR) vein visualization is emerging as the standard of care.
See the evidence that supports expanded usage.
"I have used this incredible unit for only a few days and cannot imagine how I did without it for so many years! No orbital bruising after dinging veins during [botulinum toxin] injections and easily identified feeders to matted leg veins! Most of all, my patients are thrilled that we have invested in their safety and comfort and refer to it as my "medical stud finder"!  I would highly recommend this amazing device to all my colleagues in the cosmetic field. You will love it, and so will your patients!"
David B. Vasily, M.D.
FAAD, Bethlehem, PA
AccuVein offers hands-free solutions ideal for any medical setting in which vein visualization needs to be brought to the patient.
The AccuVein HF580 is a flexible, wheeled stand with a built-in charging capability for hands-free and mobile applications of the AccuVein AV500 Vein Visualization System; ease of use at the bedside or chair.​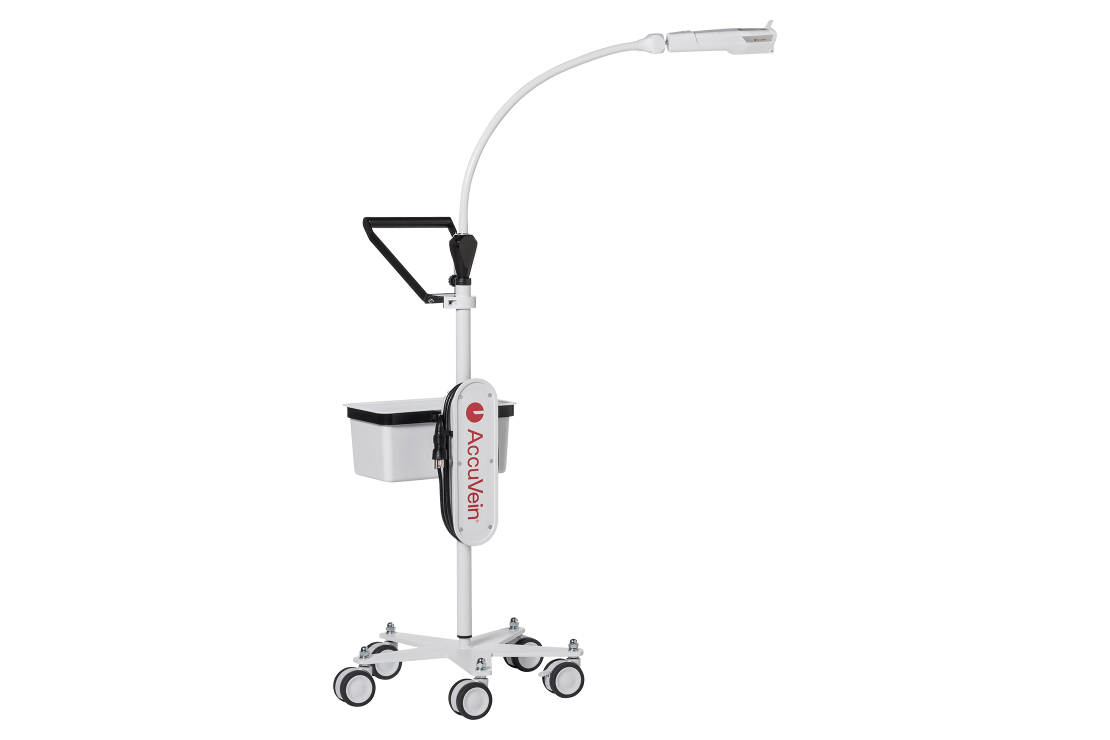 Looking for an older model?
The following AccuVein® products have been discontinued via previously released end of life notifications: AV300 Vein Visualization Device and AV400 Vein Visualization Device.