Phlebotomy
The AccuVein Vein Visualization Device eases blood draw by locating the patient's peripheral veins and displaying the position of veins on the patient's skin.
The Art and Science of Phlebotomy
Phlebotomists are well-schooled in the art and science of finding a suitable vein for a blood draw. However, for even the most seasoned phlebotomist, there are situations where finding a vein is a major challenge.
For nurses, particularly those who care for critically ill patients, obtaining a blood specimen via a venous stick is a crucial nursing skill. In the hospital, the phlebotomy team may not be available, especially during nighttime hours or when a stat result is needed.
Patients who are elderly, obese, dark-skinned, hypovolemic, have a history of IV drug use, or have chronic illness are often classified as a "difficult stick." For these patients, even the antecubital vein may prove difficult to find. And for patients admitted to the hospital who are critically ill, it can be problematic performing a blood draw if the antecubital area or a central line is not accessible.
The unfortunate results in these situations are multiple sticks, which cause discomfort and stress for the patient and a delay in needed treatment.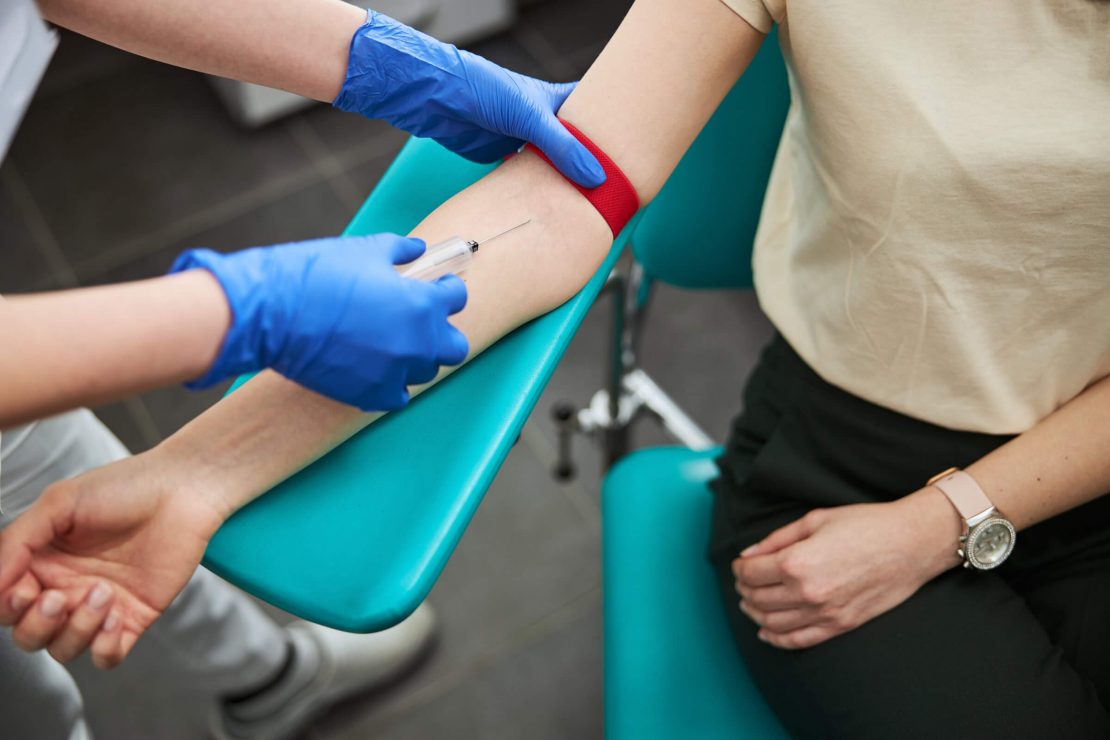 AccuVein® Vein Visualization Device Can Help Phlebotomists
The AccuVein® is the first handheld non-contact vein illumination system. This system is designed to augment the art of finding and assessing a suitable vein on a difficult stick patient with the science of real-time vein mapping.
This portable, easy-to-use, and proven device is suitable for inpatient and outpatient facilities where blood draws are performed. The AccuVein® Vein Visualization Device has been shown to improve vein access by 18% in individuals determined to have difficult venous access (DVA).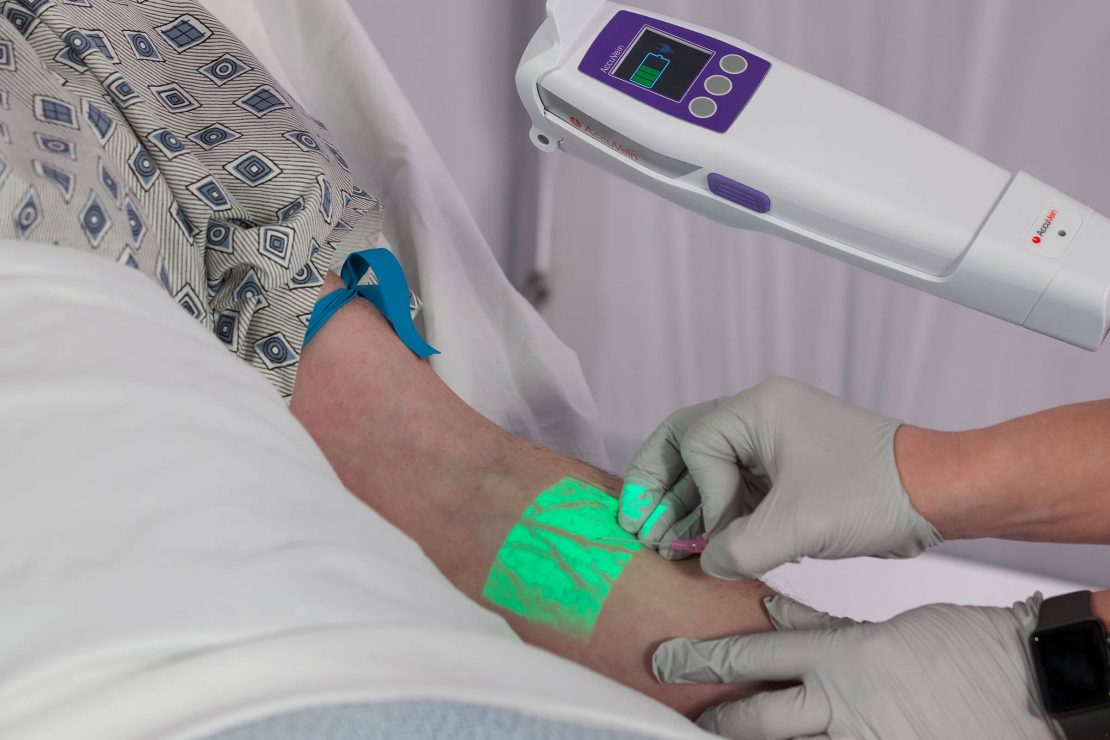 Don't just take our word for it.
Phlebotomy Essentials, a leading phlebotomy textbook, features AccuVein's device, calling it, "a useful device that makes it easier to locate veins that are difficult to see or feel."