Vein Visualization for Starting IV
s
Take the stress out of starting an IV with the AccuVein Vein Visualization Device. This clinically proven, easy-to-use device facilitates the process of starting an IV on all patients, even those with difficult venous access.
Facing Challenges Starting an IV?
You're Not Alone.
Establishing intravenous (IV) access is an essential clinical skill that presents challenges for many medical professionals. With over 330 million peripheral IVs placed each year in the U.S. (source), IV therapy is one of the most prevalent treatments.
Starting an IV is a difficult skill requiring considerable practice. On average, it takes between two to three attempts to establish a patent peripheral IV site (source), and it's been reported that difficult IV access occurs in ED patients 10% to 30% of the time. (source)
On patients with difficult venous access, finding a vein is challenging for even the most experienced nurse or doctor. Patients who are elderly, obese, dark-skinned, hypovolemic, have a history of IV drug use, or have chronic illness present unique problems to finding an appropriate vein to start an IV.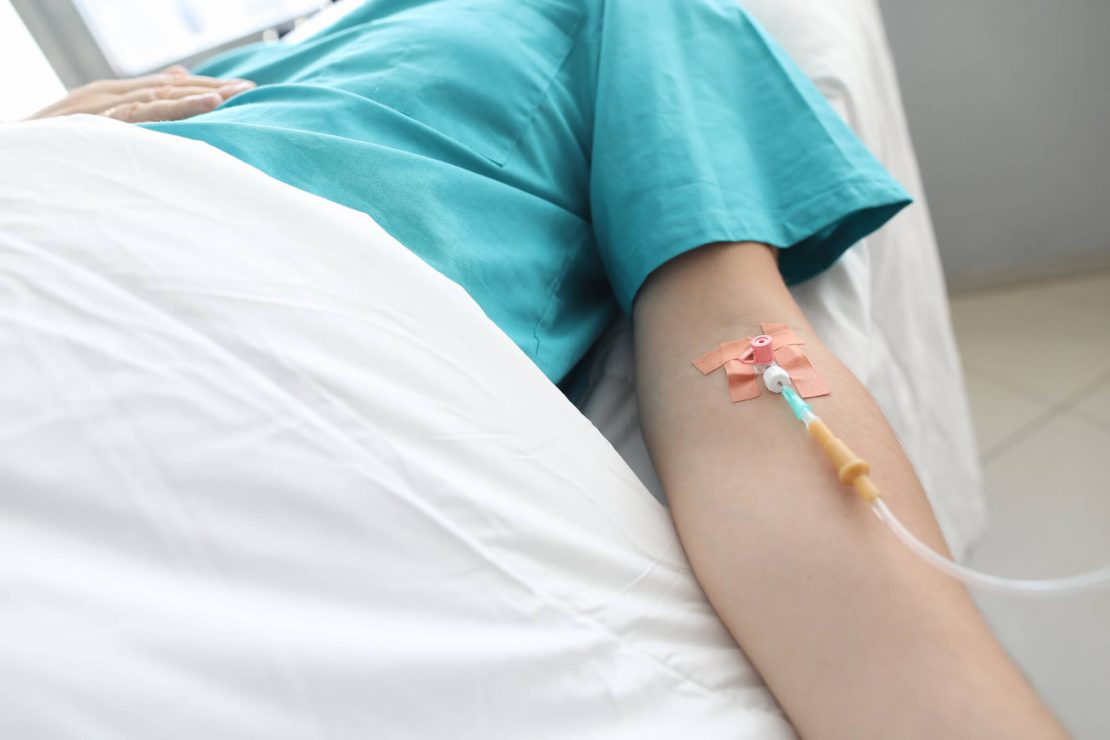 A Clinically Proven IV Access Solution
AccuVein® Vein Visualization System
A difficult IV start creates frustration and anxiety for many nurses, who don't want to cause additional discomfort and stress to the patient. Not to mention the additional time it takes to make several attempts or to find a colleague to give it a try.
Fortunately, there is a solution to alleviate the frustration, stress, and discomfort.
The AccuVein® Vein Visualization Device is a portable device using near-infrared (NIR) vein visualization technology designed to help healthcare professionals locate and assess appropriate veins for safe and efficient IV access – even on patients with difficult venous access. This easy to use vein detection device has been shown to improve first stick success by 98%.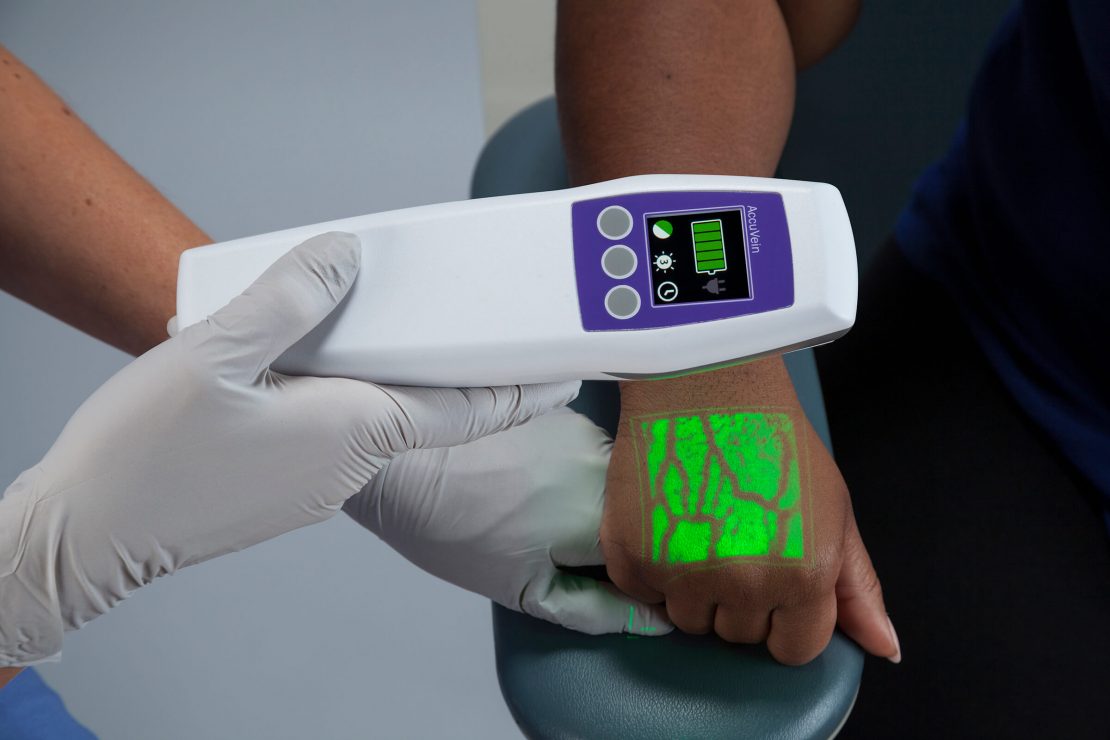 The Cost of Failed Attempts
Of all invasive medical procedures, venipuncture is the most common and these venipuncture attempts can fail. As a result:
Blood tests that facilitate diagnosis and patient management may be delayed;
Intravenous therapy may not begin promptly;
Physician intervention to access a difficult vein can erode productivity;
Patients may endure unnecessary needlesticks and additional discomfort;
Stress may increase for both patients and staff.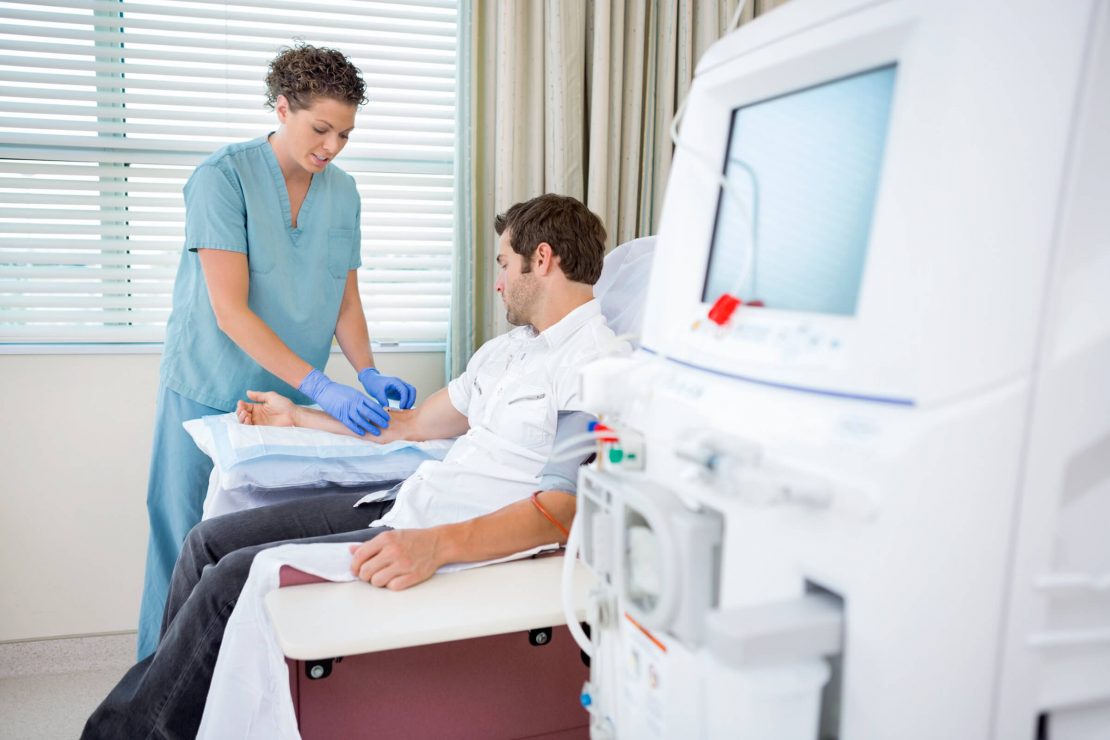 AccuVein's NIR Vein Visualization Technology
Features of AccuVein's game changing device:
Easy to learn and use
No pre-use calibration or adjustments are necessary—it can be used immediately.
Hands-free option
In situations that require hands-free use, the device can be placed in a wheeled hands-free accessory or one that quickly attaches to a chair or bedrail.
Movement tolerant
Because the device shows the veins in real time, when operated properly, the device can accommodate patient movement.
No patient contact
Because the device has been designed to be non-contact, it may not have to be sterilized after every use.
Works in light or dark
Use the device in light or darkly lit environments.
Rechargeable battery
The device doesn't need to be plugged into an electrical outlet.
Small size
The device fits in your hand and weighs only 10 ounces.
Contact Us
To find out more about the AccuVein vein locator.
Hemoglobin in the blood absorbs infrared light.
When the device is held above the skin, veins appear noticeably different than the surrounding tissue.
The vasculature shows up clearly on the skin's surface, aiding in vein location.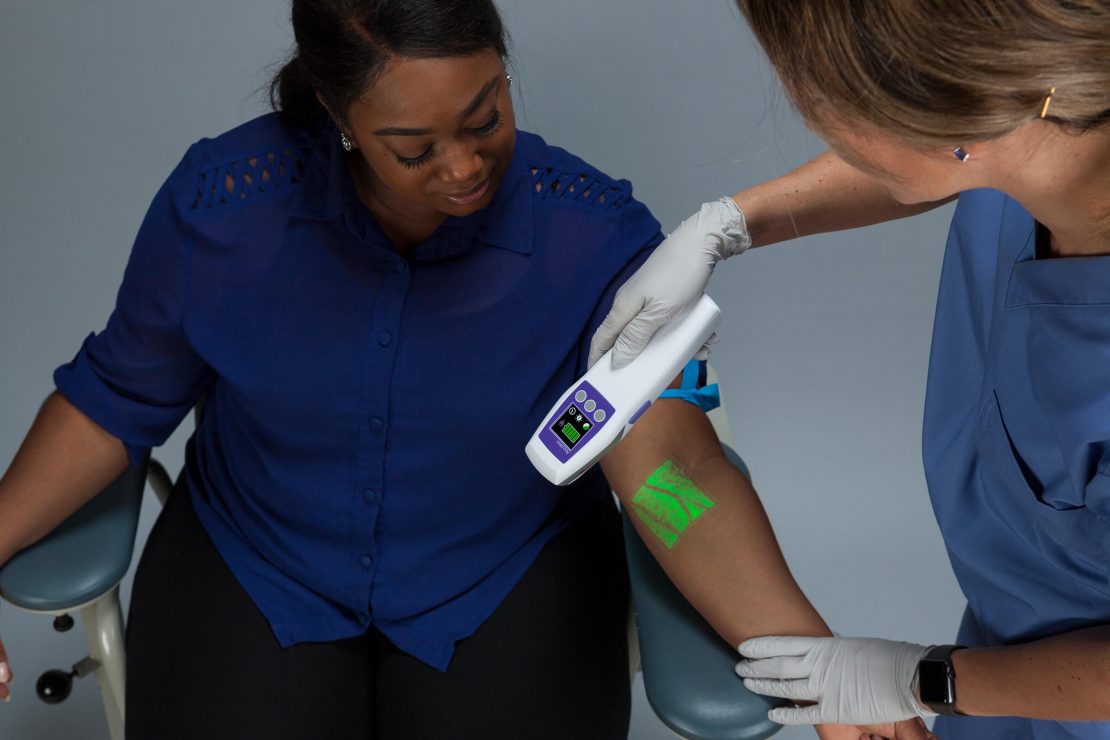 The AccuVein® Vein Visualization System facilitates the IV procedure and improves patient care.