Infection Control
Isolation rooms present a unique challenge, with stringent procedures and protocols required.
AccuVein in Isolation Rooms
We've designed the AccuVein NIR vein visualization device to be isolation room-friendly with no fans or open vents. Devices with unprotected fans can blow air and present an infection risk.
The AccuVein device can be easily wiped clean at the point of care. It doesn't require special cleaning by bio-med and there are no ventilation grates that create exposed areas, making it difficult to properly clean.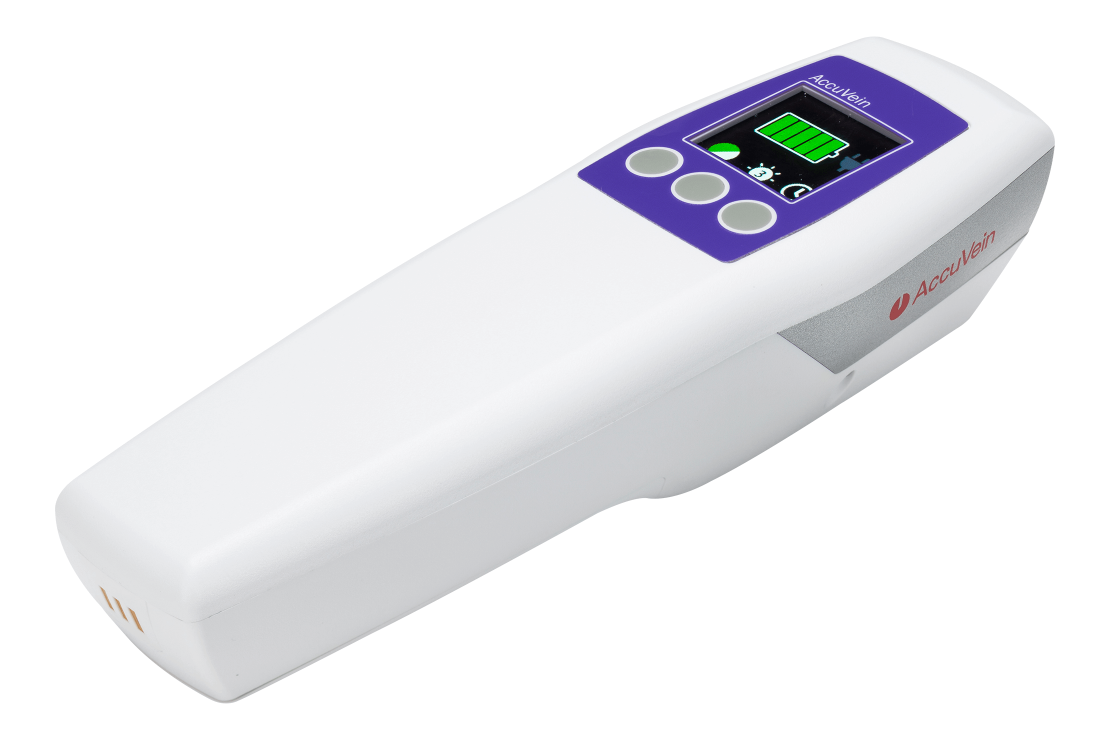 AccuVein's NIR Vein Visualization Technology
Features of AccuVein's game changing device:
Easy to learn and use
No pre-use calibration or adjustments are necessary—it can be used immediately.
Hands-free option
In situations that require hands-free use, the device can be placed in a wheeled hands-free accessory or one that quickly attaches to a chair or bedrail.
Movement tolerant
Because the device shows the veins in real time, when operated properly, the device can accommodate patient movement.
No patient contact
Because the device has been designed to be non-contact, it may not have to be sterilized after every use.
Works in light or dark
Use the device in light or darkly lit environments.
Rechargeable battery
The device doesn't need to be plugged into an electrical outlet.
Small size
The device fits in your hand and weighs only 10 ounces.
Contact Us
To find out more about the AccuVein vein locator.
Hemoglobin in the blood absorbs infrared light.
When the device is held above the skin, veins appear noticeably different than the surrounding tissue.
The vasculature shows up clearly on the skin's surface, aiding in vein location.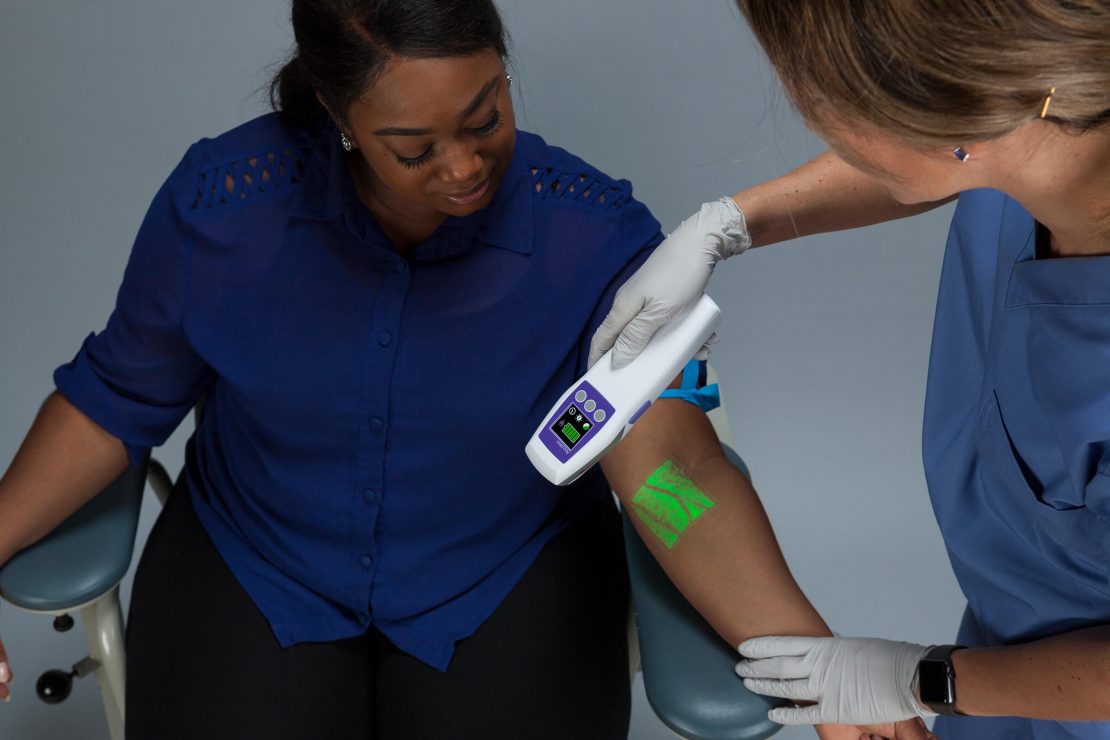 An Essential Tool
As you know venipuncture can be particularly challenging in some patients and no environment is more challenging than isolation rooms.
Given this challenge we think you'll find vein illumination with AccuVein's breakthrough device as essential for venipuncture as a stethoscope is for examining the heart and lungs.
Studies have show that the AccuVein device increases first stick success and catheter dwell time while reducing patient pain and procedure time.