Vein Visualization For Informed Site Selection
AccuVein's vein visualization technology projects a vivid map on the skin detailing underlying superficial veins, bifurcations and intraluminal valves, often invisible to the naked eye.
Our Value
Vein visualization is proven technology that has helped thousands of facilities around the world.
Request More Information Today!
Please choose the one that applies:
I'd like to learn more about vein visualization for use within my organization.
I'd like to learn more about vein illumination for my personal, professional use.
I want my doctor to learn about vein visualization. Send an email to them for me.
In Action
The Advanced AV500
AccuVein is a global leader in medical imaging solutions.
Vein illumination with our breakthrough device, allows health care professionals to see a map of peripheral veins on the skin's surface with the goal of improving venipuncture, the most commonly performed invasive medical procedure, and other vascular access procedures.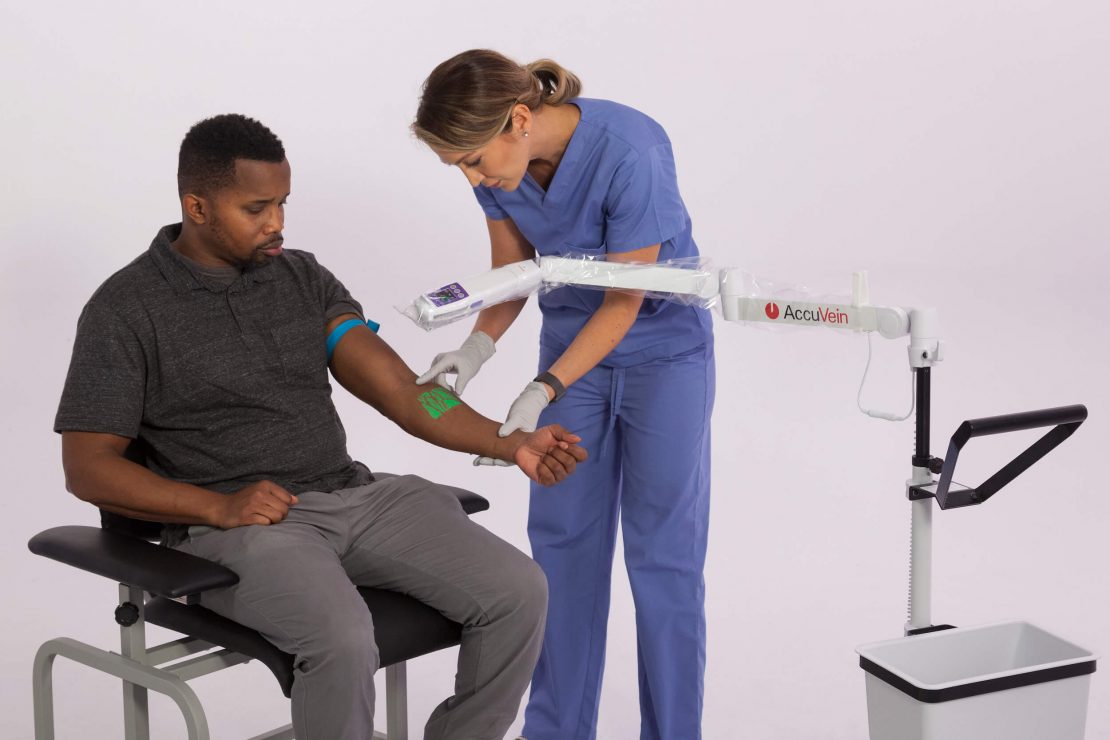 AccuVein's vein viewing system is the world's first handheld, non-contact vein illumination solution.
It is built on AccuVein's proprietary technology as embodied in its patent portfolio which includes dozens of patents covering a broad range of imaging and medical diagnostic technologies.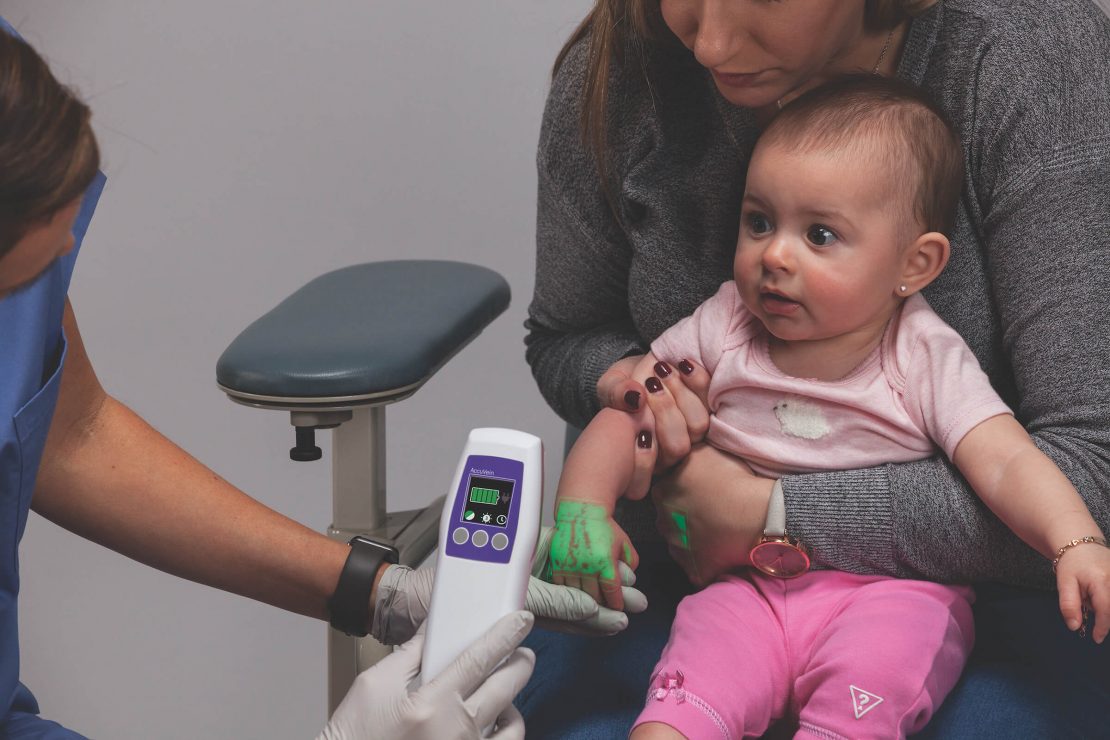 Vein visualization (also known as vein illumination) uses Near-infrared (NIR) imaging for detecting veins.
The AccuVein AV500 employs two safe barcode-scanner class lasers that work in tandem to provide a real-time image of the subcutaneous vasculature up to 10mm deep.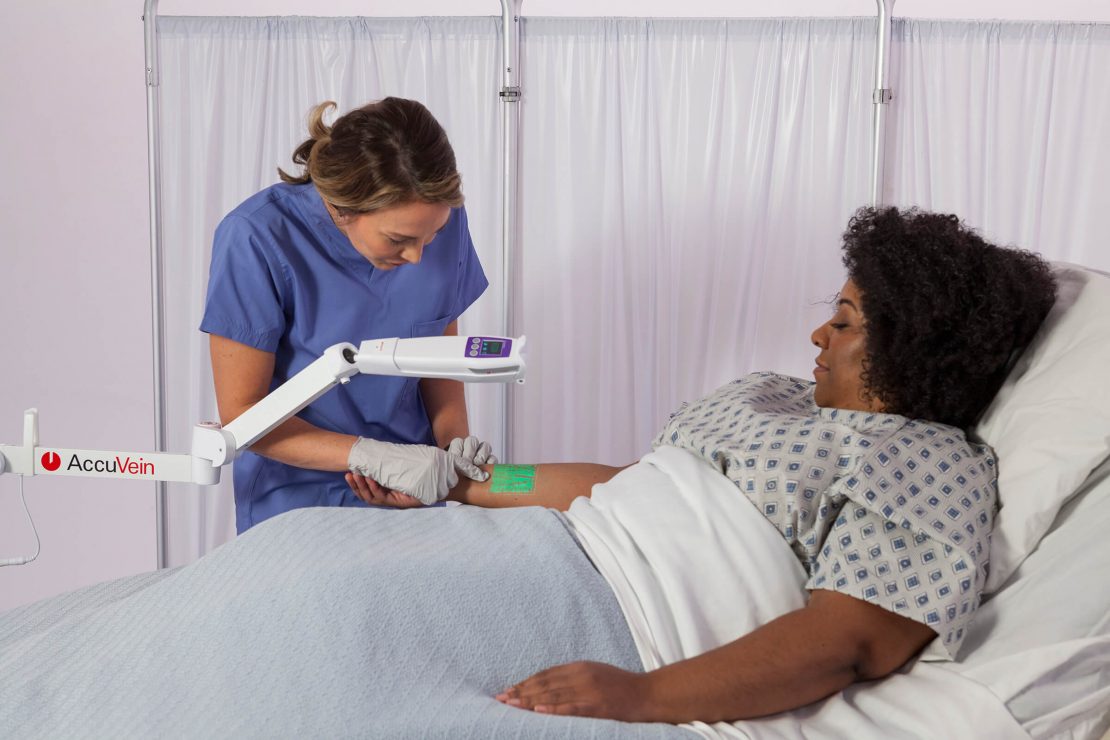 Procedures
Vein visualization helps clinicians succeed in many procedures.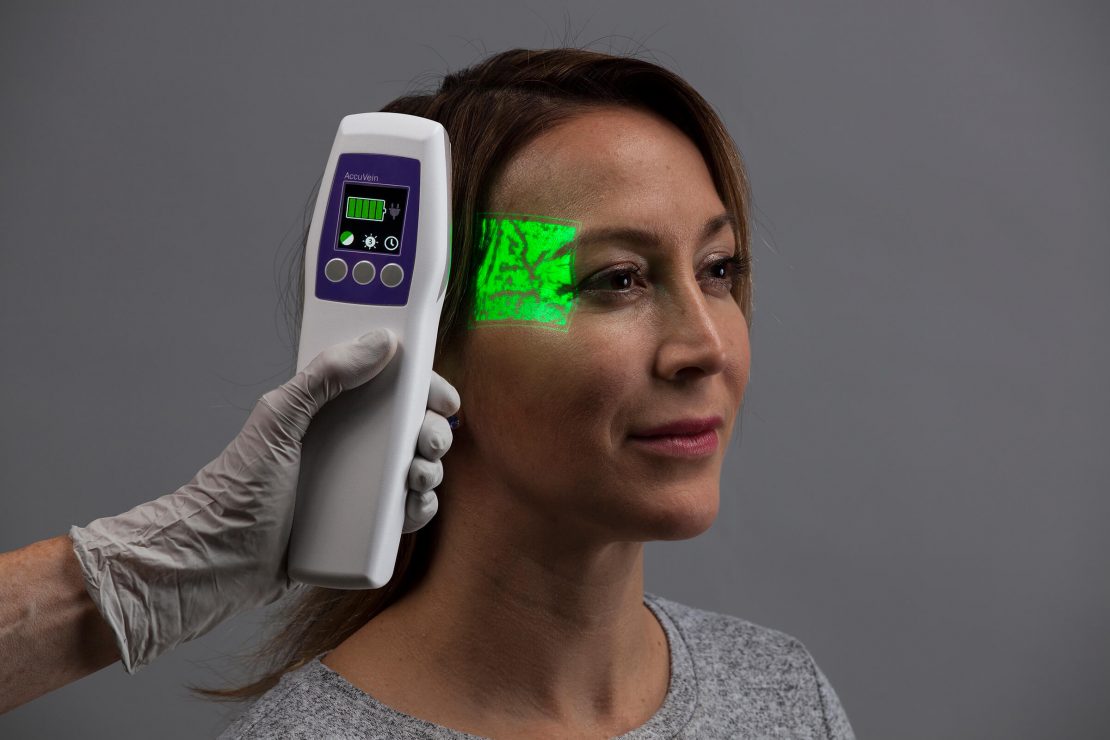 Cosmetic
Avoid Veins to Minimize Bruising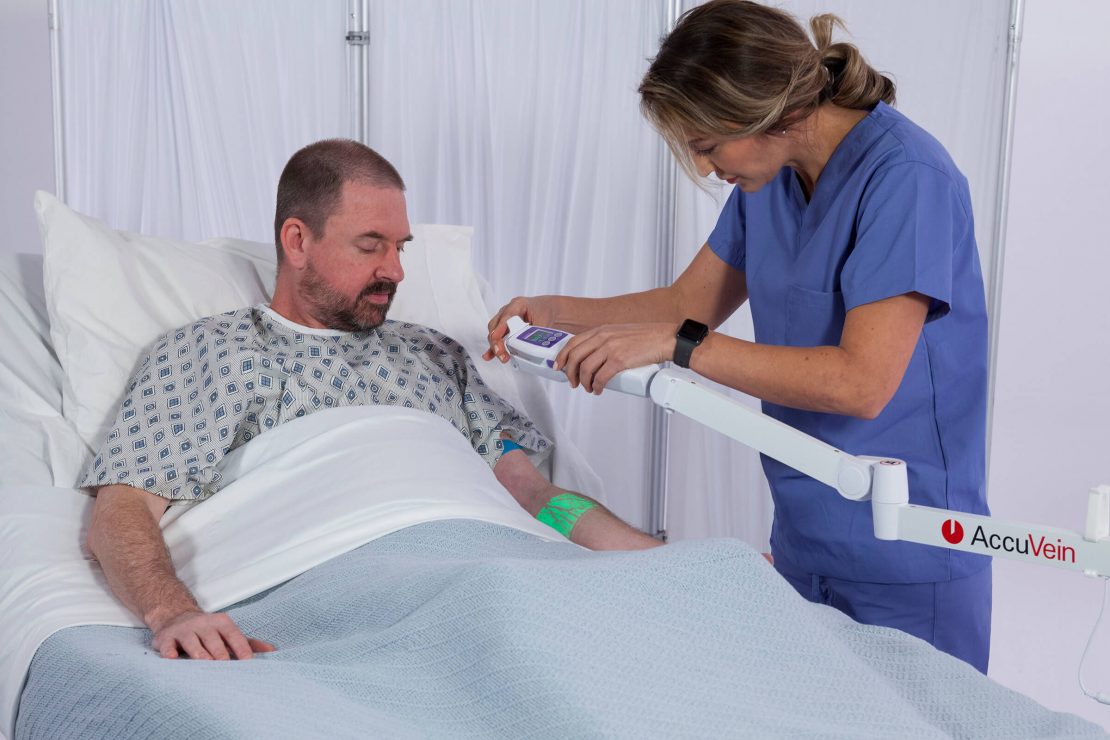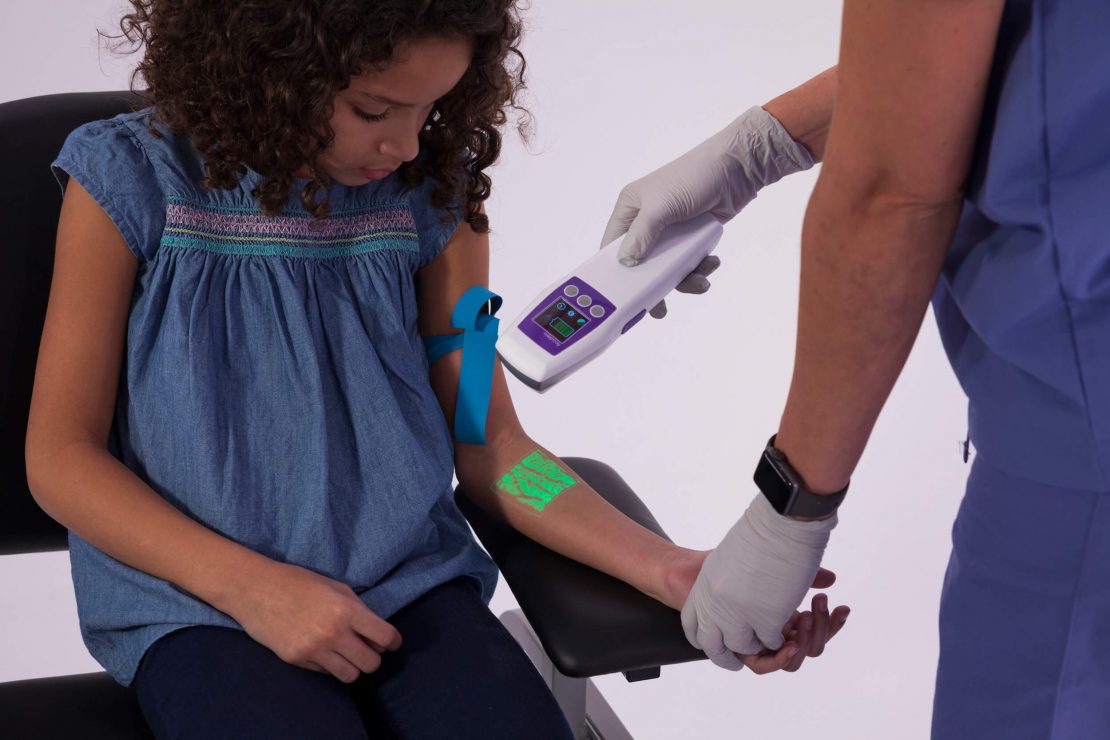 Blood Draw
Visualize Veins Before Sticking
The New AccuVein AV500 Redefines The Standard