Vein Visualization Benefits Administrators
The clinically proven AccuVein® Vein Visualization Device helps healthcare systems and facilities improve patient care and patient satisfaction while controlling costs by streamlining and facilitating peripheral venous access.
What is the AccuVein® Vein Visualization Device?
The patented AccuVein® Vein Visualization Device uses vein visualization technology to assist healthcare professionals with finding the best vein for IV starts and blood draws.
The handheld, non-contact vein illumination system painlessly displays a real-time map of the peripheral veins and has been clinically proven to improve first stick success, reduce patient pain, reduce procedure time and increase catheter dwell time.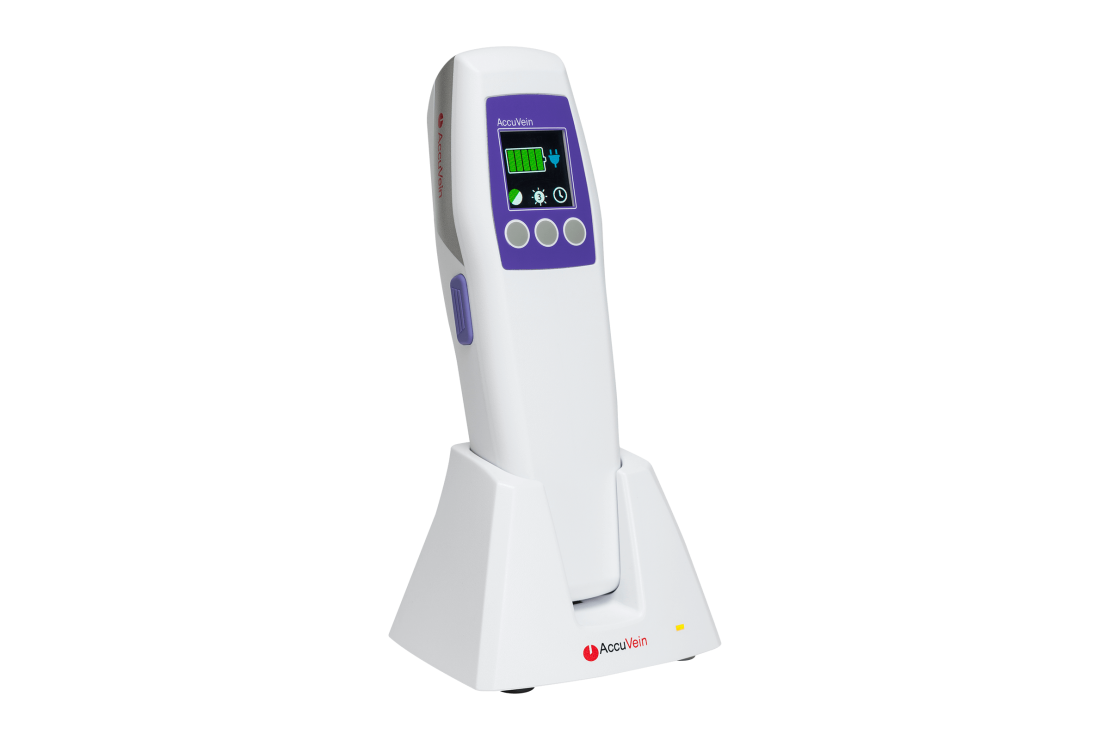 How Does AccuVein® Help with Patient Care?
Healthcare systems and facilities worldwide have chosen AccuVein® Vein Visualization to incorporate into their standard of care. Here's why:
Streamlines patient care and improves outcomes
Reduces delays in diagnosis
Fewer treatment delays
Minimizes need for more invasive procedures
Decreases escalations
Increases catheter dwell time
Improves patient satisfaction
Reduces discomfort and pain
Reduces stress and anxiety
Reduces costs
Reduces time to obtain vascular access
Diminishes need to escalate venous access procedures to specialized staff
Minimizes need for more costly interventions, such as PICC lines
Lowers costs per procedure
Because of these benefits and its ease of use, it's not just good business sense to encourage use of vein illumination with AccuVein's breakthrough device for every patient, it is good patient care.