Dental
Dentists, oral surgeons and dentist anesthesiologists are incorporating vein visualization into their IV sedation procedures. They recognize that using the AccuVein device helps provide the best care possible and reduces patient anxiety and stress.
Vein Visualization Displays Veins Beneath the Surface
Vein illumination with AccuVein vein visualization technology can aid in IV sedation for dental procedures.
Simply hold the device above the skin, and the vasculature is displayed on the surface of the skin.
Easy to use, these vein visualization devices may save valuable time for dentists and their patients.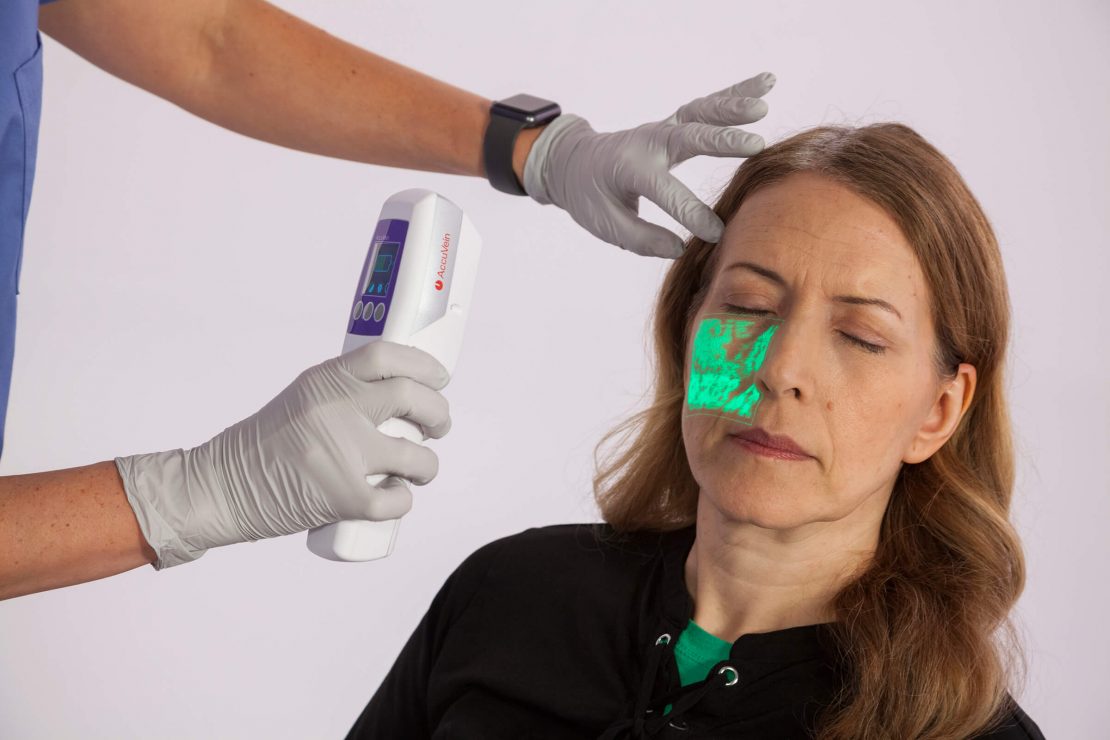 Portable Vein Visualization Helps Address Challenges
Dentists know that IV sedation can be challenging. Kayvon Javid, DDS, and Gregori M. Kurtzman, DDS have done a good job explaining these challenges in a recent article in Dentistry Today. Those with difficult venous access (DVA) can include:
Children,
The elderly,
Dark-skinned patients, whose veins may not be visible,
Obese patients, whose veins may not be visible or palpable,
Agitated or restless patients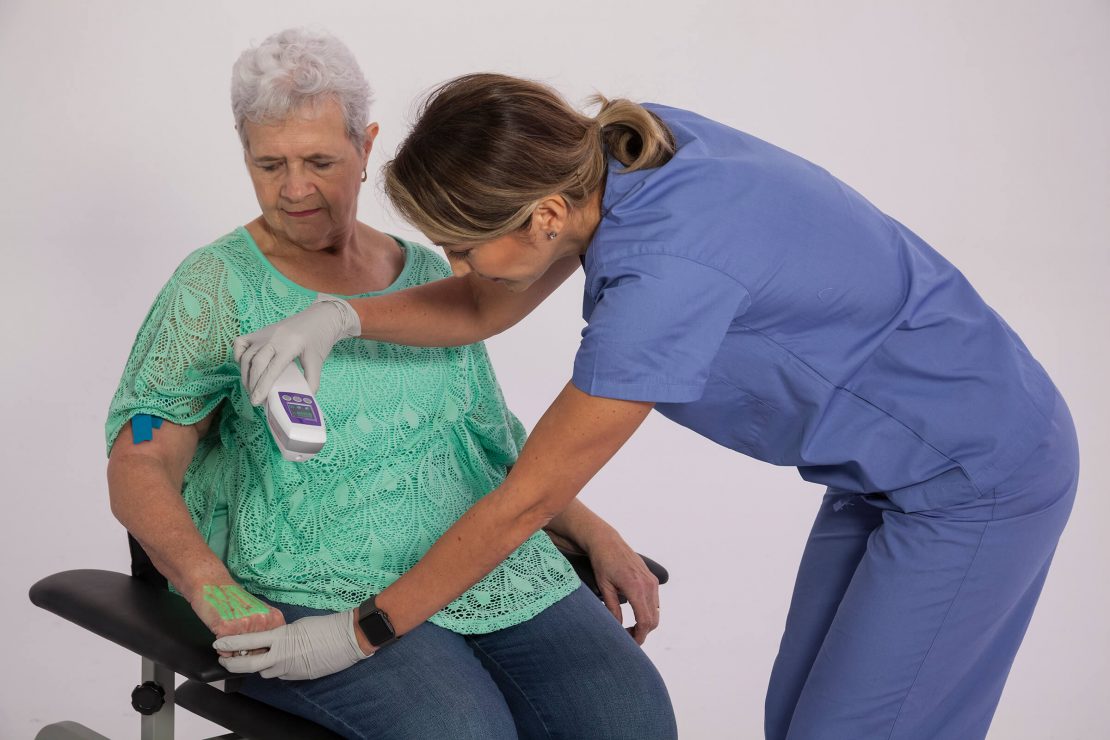 Finding a suitable vein may pose a challenge on any patient. Physicians who try vein illumination with AccuVein's breakthrough device will want to use it to assist with every IV sedation procedure.
There's already enough stress on both ends of the needle without having trouble finding a vein. Why not help take the guesswork out of the process?
The Cost of Failed Attempts
Of all invasive medical procedures, accessing a vein is the most common and these  attempts can fail. As a result:
Intravenous sedation may not begin promptly;
Patients may endure unnecessary needlesticks and additional discomfort;
Stress may increase for both patients and the dentist or oral surgeon.
Increased costs per procedure, (e.g., needles, catheters, gauze, etc.). It's estimated that every attempt to insert a peripheral catheter can cost about $32.
Decreased productivity can occur because a missed vein requires the procedure to be repeated.
The Good News
With the use of the device, dental practices may experience a higher first-attempt success rate, which could result in:
Lower costs/procedure
Increased productivity
More timely treatment
You'll appreciate these features of near-infrared (NIR) vein visualization with AccuVein's breakthrough device:
Point and click
Simply aim the portable vein visualization device at an area of skin and click to locate the veins beneath the skin's surface.
Small size
The device weighs only 10 ounces and is easily handheld. When not in use, it's small enough to carry in the pocket of scrubs or uniforms.
Hands-free option
In situations that require hands-free use, the device quickly attaches to a chair or bedrail.
Non-contact
Because the device has been designed not to come into contact with the patient, the device may not require sterilization between uses.
Works in light or dark
The device effectively locates veins under light or dark lighting conditions.
Rechargeable battery
The device doesn't need to be plugged into an electrical outlet.
Accuracy
Permanently aligned; center line accurate to less than the width of a human hair.
Movement tolerant
Because the device shows the veins in real time, the device can accommodate patient movement.
A Must for Every IV Sedation Procedure
As Dentist Anesthesiologist Jason Brady says,"The AccuVein increases your success of placing an IV on the first attempt. A great utility for patients with anxiety."
Because of these benefits and its ease of use, it's not just good business sense to encourage use of vein illumination with AccuVein's breakthrough device for every patient, it is good patient care.