Improve the Patient Experience
The Essential First Step
Improve Peripheral IV Speed and Success
The Essential First Step
Make Better Informed Site Assessments
The Essential First Step
Reduce Peripheral IV Cost and Complications
The Essential First Step
Enhance Nurse Well Being
The Essential First Step
Support Healthcare Equity
Every Patient Deserves to Be Seen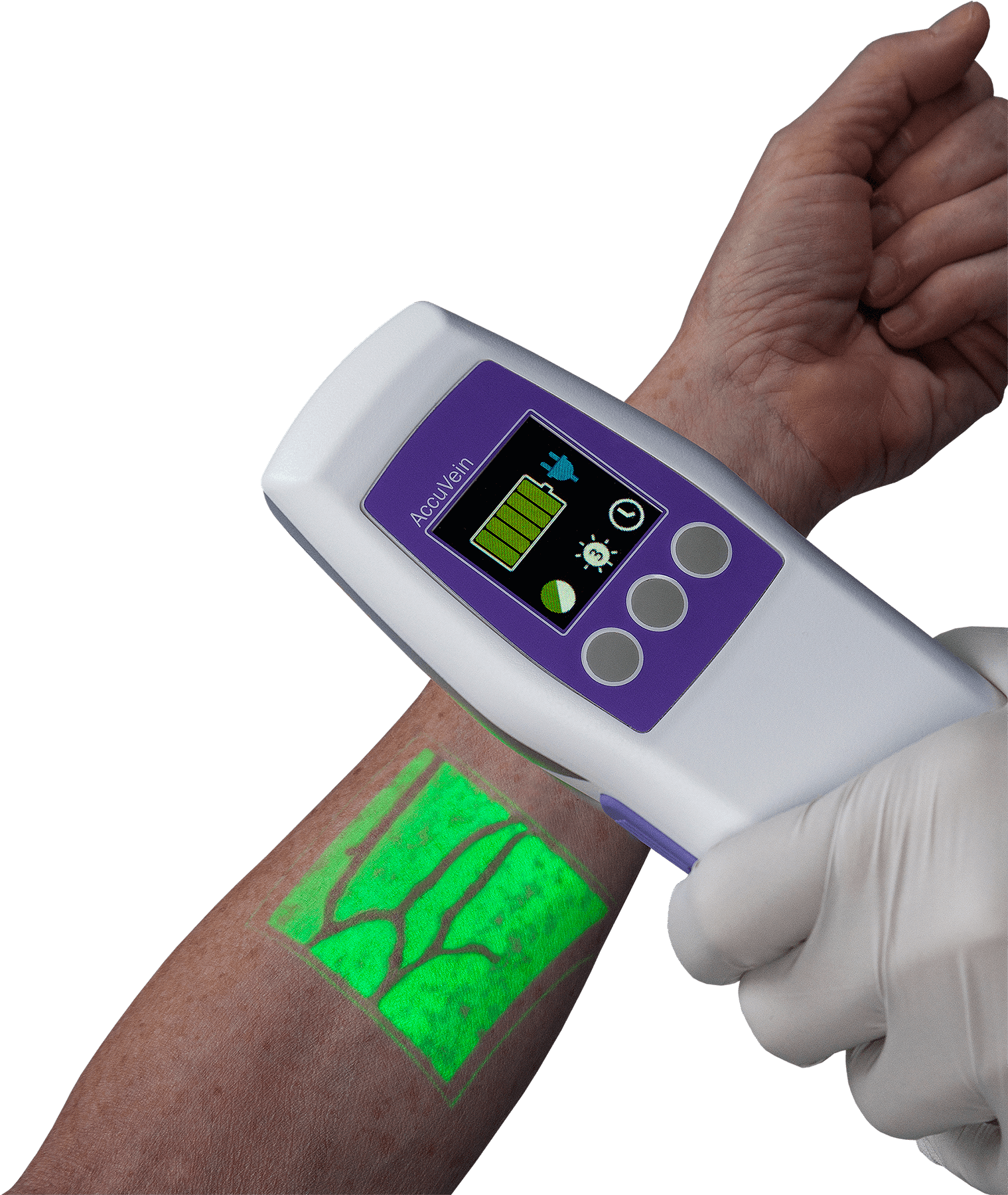 AccuVein is a leader in delivering solutions that enable healthcare professionals to access the most appropriate sites within the superficial vasculature.
With AccuVein, clinicians can see veins, valves, and bifurcations not visible to the naked eye, leading to better-informed decisions, improved needle placement, and enhanced patient care.
AccuVein is a simple solution that can increase patient satisfaction, minimize peripheral IV complications and improve procedure efficiency. AccuVein's aim is to support the clinical and operational performance of every healthcare professional who touches patients' lives.
Vein Visualization System
AccuVein's near-infrared (NIR) vein visualization technology raises the bar for vascular access care.
Leading professional societies recommend using near-infrared vein assessment to support better informed decision-making and care quality. When clinicians use an AccuVein device for pre-insertion assessment, they can rapidly identify optimal vein targets. This not only dramatically increases first attempt success and reduces escalation calls, but it also helps ensure that catheters last for the duration of therapy.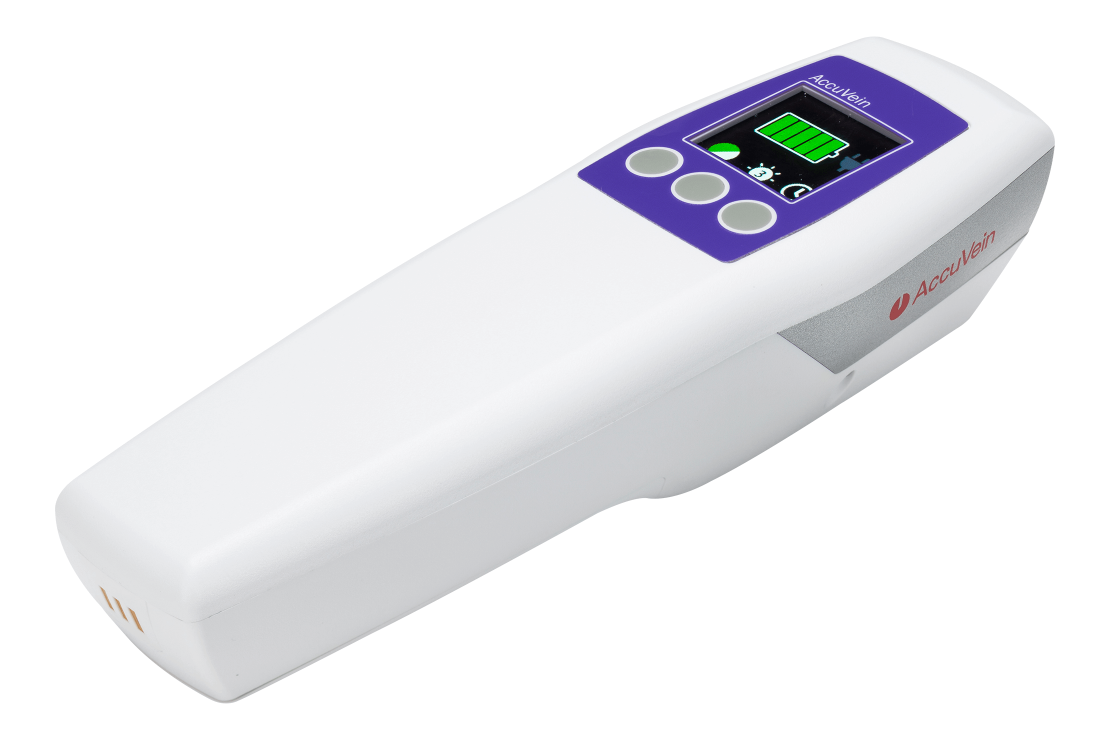 Why AccuVein?
Improve efficiency, increase profitability, and boost patient and staff satisfaction.
1. Demir D, Inal S. Does the Use of a Vein Visualization Device for Peripheral Venous Catheter Placement Increase Success Rate in Pediatric Patients? Pediatr Emerg Care. 2019;35(7):474-479.
Available here
.
2. Delvo-Favre E, Daneti G, Guin P. Implementation of Near-Infrared Technology (AccuVein AV400) to Facilitate Successful PIV Cannulation. Poster session at 2014 INS Annual Meeting. Abstract J Infus Nurs 2014, vol 37 No. 4).
Available here
.
3. Guillon P., Makhloufi, M., "prospective evaluation of venous access difficulty and a near-infrared vein visualizer at four French hemophilia treatment centers, " Hemophilia (2014), 1-6.
Available here
.
"I have used this incredible unit for only a few days and cannot imagine how I did without it for so many years! No orbital bruising after dinging veins during [botulinum toxin] injections and easily identified feeders to matted leg veins! Most of all, my patients are thrilled that we have invested in their safety and comfort and refer to it as my "medical stud finder"!  I would highly recommend this amazing device to all my colleagues in the cosmetic field. You will love it, and so will your patients!"
David B. Vasily, M.D.
FAAD, Bethlehem, PA
"Vein visualization is now integrated into our vascular access protocol, raising the bar for care in all venous access procedures."
Boris Molchanskiy
Vice President and CNO of New York Community Hospital
"Now that our staff members have AccuVein within reach, it's paying for itself through patient satisfaction, reducing escalation calls/supplies, and bridging the gap in staff skills."
Imaging/Tech Supervisor
Cancer Center
Previous
Next